Why


Here Today needed branding for their new upcoming place
How
The inspiration for the visuals as well as the color palette was driven from Here Today's space design and Vaporware style logo design.
Social media visuals and gifs

The ideas was to create an "Here Today" world where you live between Grecian gods and drinks. The design is also meant to walk with them for when they launch the Here Today merch.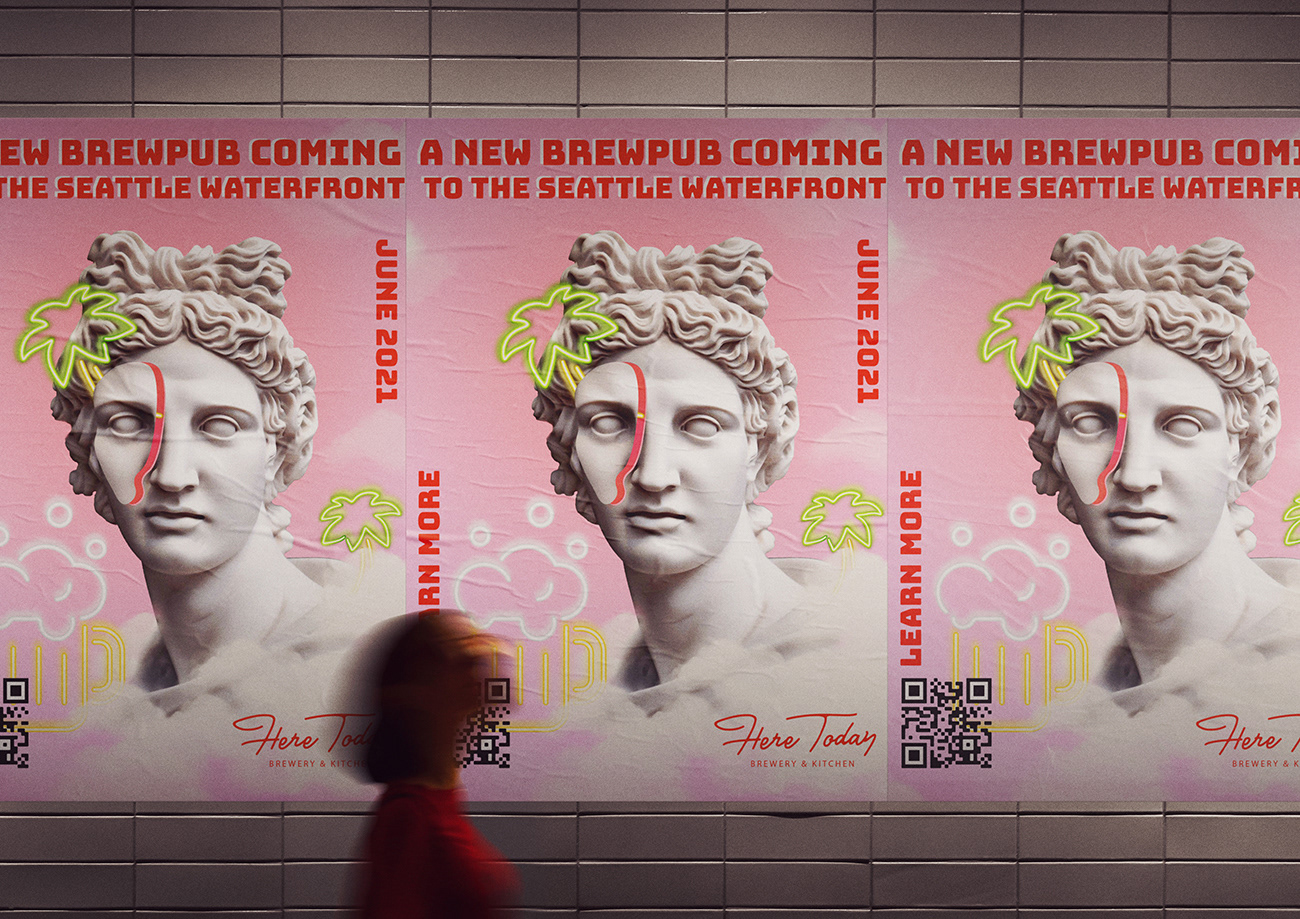 Instagram Filters
As part of the concept of being "Here Today" I created a series of Instagram filters to match the Here Today Grecian characters.