Why
Xfinity wanted a mobile Retail experience that lives up to Xfinity's brand while visually representing existing retail stores.​
how
We visited Xfinity stores, took notes on key elements, and created a few possible footprints for the truck.
how
then we designed 3d renders to bring the footprint to life. we used led lights under the cabinets and a concrete-inspired floor to give the truck a futuristic tech look that goes with the Xfinity brand.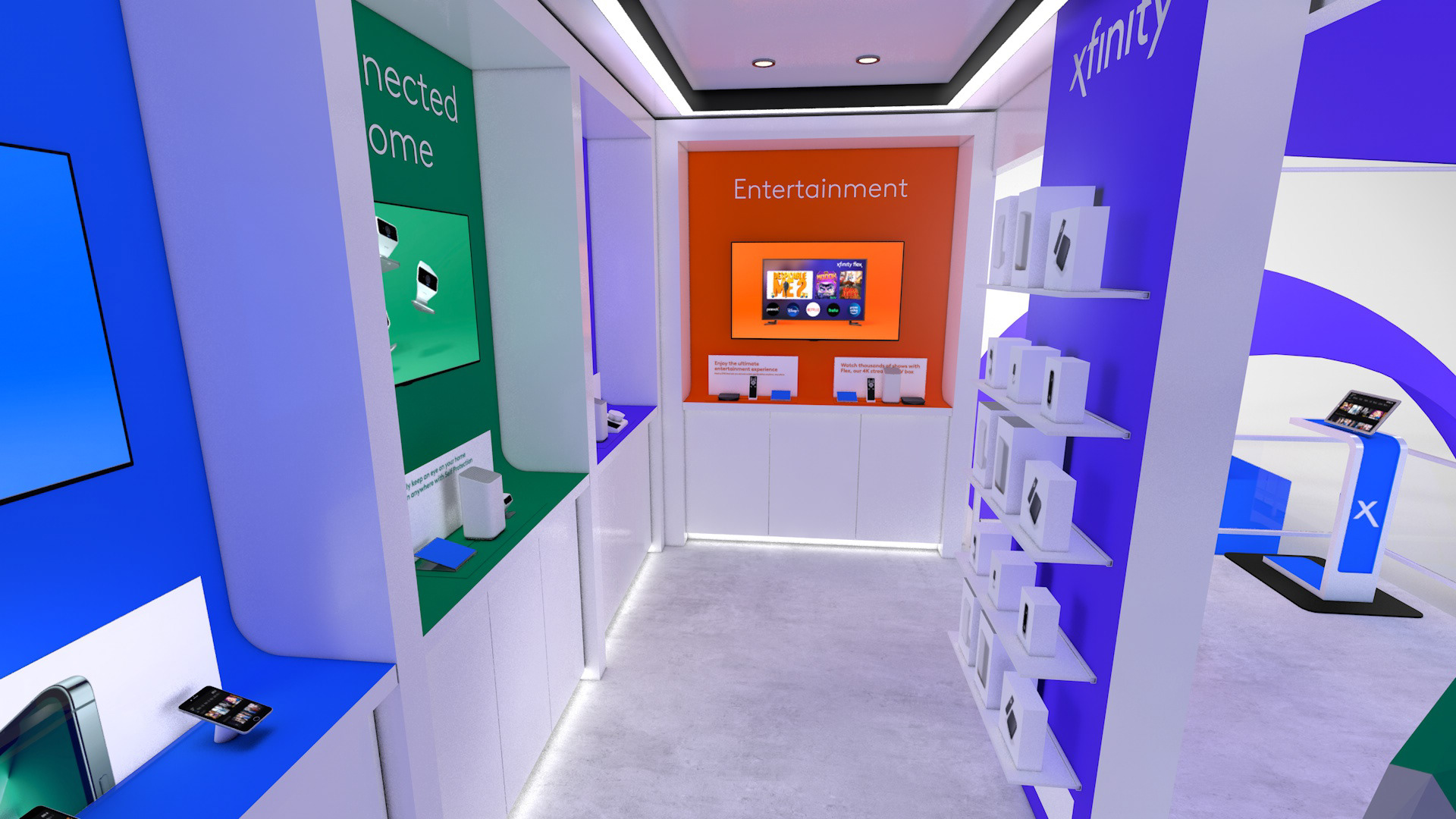 this project was part of my work at GMR marketing
Team: Greg Daiker- Creative Director, Jose Velez- 3D artists, Josh Zelasko-2D artist